There are three different types of loads that an outer burial container can experience after interment.
STATIC LOAD

The weight of the earth from the top of the receptacle to the surface. This load is decreasing.

DYNAMIC LOAD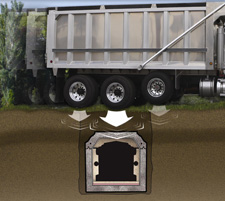 Static load plus the weight of what is passing over the surface. Such as a backhoe, dump truck or vault cart. This load is increasing.

IMPACT LOAD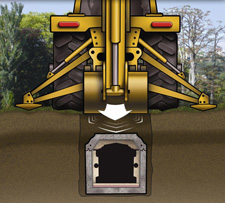 The most concern to manufacturers, it combines static and dynamic loads plus the pounding and vibration caused by heavy equipment.